About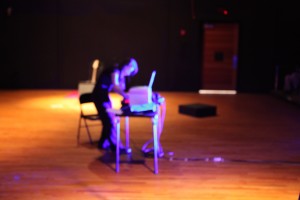 Nicole Carroll is a composer, performer, sound designer, and builder based in Providence, RI. Her work spans installation, improvisation, and fixed media performance. She is active as a sound designer and composer in theater, performs electronic music under the alias "n0izmkr", and builds custom synthesizers and performance sensor systems. She is also a bassoonist, currently developing a sensor system for augmented bassoon. Other research interests include soft circuits and wearable sensors, and AV synthesis on mobile devices and embedded systems. Through her work, she seeks to reconcile the natural world with technology. Themes found in her work derive from reflections on nature, supernatural phenomenon, literature, and the human psyche. Nicole holds an M.M. and B.M. in Composition from Bowling Green State University and Arkansas State University, respectively. She is currently pursuing a Ph.D. in Computer Music and Multimedia at the Multimedia & Electronic Music Experiments (MEME) program at Brown University.

Upcoming/Current Show-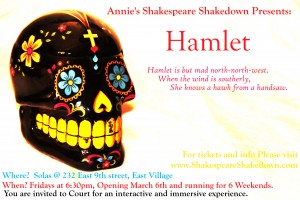 http://shakespeareshakedown.com/hamlet/
Past Shows-
http://eatenvoices2013.blogspot.com
Check out a review by Truly New York.